Lublin, Poland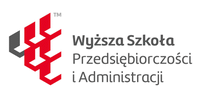 Administration
Administracja
Bachelor's
Language:
Polish
Subject area:
economy and administration
Kind of studies:
full-time studies, part-time studies
Studies online

Description:

pl
As a graduate of Administration, you will have knowledge and ability of its practical use in social sciences, especially the fundamentals of: politics, administration and management, law. The studies provide an opportunity to simultaneously acquire knowledge, develop skills and gather experience – on the basis of student internships (also abroad), courses and training. We offer full-time and part time studies.