Lublin, Poland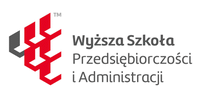 International Relations
Bachelor's
Language:
English

Subject area:
journalism and information
Kind of studies:
full-time studies, part-time studies
Studies online

Description:

pl
As a graduate of International Relations, you will be familiar with the functioning of international cooperation platforms and you will be able to analyse domestic problems in the international perspective. During your studies, you will learn two foreign languages, including one at B2 level according to the Common European Framework of Reference for Languages. We offer full-time and part time studies.