Lublin, Poland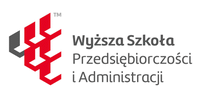 Architecture
Bachelor's - engineer
Language:
English

Subject area:
engineering and engineering trades
Kind of studies:
full-time studies
Description:

pl
As a graduate of Architecture and Urban Planning, you will be prepared for creative work in architectural and urban design! You will acquire knowledge of history, theory of architecture and urban planning, fine arts, construction and technologies, structures, building physics, as well as architectural and urban design. You will be able to plan new cultural values or protect the existing ones. The BSc studies comprise both theoretical and practical aspects of education and provide knowledge of technical and building regulations regarding construction, copyright protection, construction law, professional ethics, economics, organization of investment and planning process in Poland and in the EU Member States. You will acquire expertise in organization methods and development of the investment process. The studies last 7 semesters (3.5 years) and finish with the degree of BSc in Architecture. We offer full-time and part time studies.
Architecture
Architecture is both the process and the product of planning, designing, and constructing buildings or any other structures. Architectural works, in the material form of buildings, are often perceived as cultural symbols and as works of art. Historical civilizations are often identified with their surviving architectural achievements.
Architecture
The true architectural art, that art toward which I would lead you, rests, not upon scholarship but upon human powers; and, therefore, it is to be tested, not by the fruits of scholarship, but by the touch-stone of humanity.
Louis Sullivan, Kindergarten Chats (1918) Ch. 10 : A Roman Temple
Architecture
The hand that rounded Peter's dome
And groined the aisles of Christian Rome,
Wrought in a sad sincerity:
Himself from God he could not free;
He builded better than he knew;
The conscious stone to beauty grew.
Ralph Waldo Emerson, The Problem.
Architecture
A few centuries ago... the indigenous and often primitive architectural forms of that time had become suited to local climate through a long process of trial and error.
Ken Kern, The Owner Built Home: A How-to-do-it Book (1972)