Lublin, Poland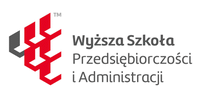 Architecture
Bachelor's - engineer
Language:
English

Subject area:
engineering and engineering trades
Kind of studies:
full-time studies, part-time studies
Description:

pl
As a graduate of Architecture and Urban Planning, you will be prepared for creative work in architectural and urban design! You will acquire knowledge of history, theory of architecture and urban planning, fine arts, construction and technologies, structures, building physics, as well as architectural and urban design. You will be able to plan new cultural values or protect the existing ones. The BSc studies comprise both theoretical and practical aspects of education and provide knowledge of technical and building regulations regarding construction, copyright protection, construction law, professional ethics, economics, organization of investment and planning process in Poland and in the EU Member States. You will acquire expertise in organization methods and development of the investment process. The studies last 7 semesters (3.5 years) and finish with the degree of BSc in Architecture. We offer full-time and part time studies.