Warsaw, Poland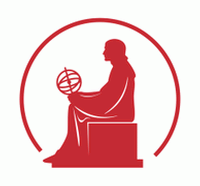 Computer Science
Informatyka
Bachelor's - engineer
Language:
Polish
Subject area:
computer science
Kind of studies:
full-time studies, part-time studies
Description:

pl
Bachelor study program is worked out in such a way that after each year students obtain specific competences, enabling them to perform increasingly multi-faceted IT jobs. First year of study is devoted mainly to essential fundamentals of mathematics as well as computer building (computer organization and architecture, fundamentals of logic circuits). Students become familiar with legal and economic bases for the business activity and philosophy. Students obtain basic education and acquire skills in programming in C language, knowledge of MS Office applications, including the ability of programming in VBA.

Second year of study covers additional mathematics and IT courses, including knowledge of databases and operating systems and the ability of advanced programming and basic programming in the Internet.

On the third year students become well acquainted with computer network issues, including security and programming networks, as well as expand knowledge in the chosen specialty. The fourth year of Bachelor studies, which lasts only one semester in full-time system, is intended to extend the knowledge in selected specialized areas and to introduce basic issues of artificial intelligence. Students prepare their theses. Professionally oriented Bachelor of Science degree is aimed at creating the IT engineer-specialist who is self-reliant in running the project without long-lasting additional training. It is also intended to provide graduates with solid theoretical basis which enable further training on their own.