Łódź, Poland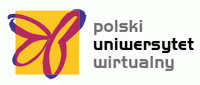 Graphic Design
Bachelor's
Language:
English

Kind of studies:
part-time studies
Studies online

After graduating obtained a diploma
Akademii Humanistyczno-Ekonomicznej w Łodzi

Graphic Design bachelor degree programs offer a broad experience of graphic design with the opportunity to specialise in one of three pathways: Multimedia, 3D Graphics, Game Art and Visual Communication. You u will be introduced to key areas of communication design, building your design confidence through individual and team projects. Through a range of workshops, and lectures, you will achieve skills in areas such as multimedia design, typography, branding, printmaking, motion design.