Przasnysz, Poland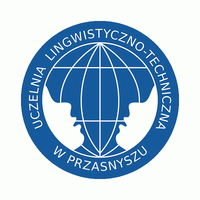 Civil Engineering Structures
Konstrukcje budowlane
Bachelor's - engineer
Language:
Polish
Subject area:
engineering and engineering trades
Kind of studies:
full-time studies, part-time studies
Studies online

Description:

pl
Studying engineering specialties building structures provide education specialists, who on the basis of the acquired theoretical knowledge and practical skills are trained to perform a variety of functions in building companies and specialist industry, can provide the staff of the offices studialno-design, investment services, label materials and building elements, function as a secondary or co-authors of creative activities in the design of more complicated objects with sufficient general knowledge and engineering to design the design all kinds of standard buildings and public buildings and engineering structures and industrial design in the modernisation and adaptation of the built buildings and structures in respect of an average of complicated tasks. By choosing to study at the ULT in przasnysz student receives access to the richly equipped the backend infrastructure and has the ability to derive knowledge from the best specialists in the country from the scope of the construction industry. Study on the direction of the Construction are carried out in cooperation with the Technical University of Warsaw, most of the activities shall be carried out by specialists from the CHURCH.